2018 Beaujolais from a master
There are few Beaujolais producers whose wine attract the almost cultish enthusiasm than those of Jean Foillard, a master of Morgon and a fierce advocate for the natural wine movement. The wines of Foillard are a lesson in minimal intervention winemaking, the resulting wines displaying wonderful purity without some of the funk so commonly associated with wines in the natural movement. 
As with each year, our allocation is always small though that doesn't deny us the chance to open a couple of bottles and enjoy the fruits of Foillard's labor, the 2018's delivering in spades. 
Cheers, 
Scott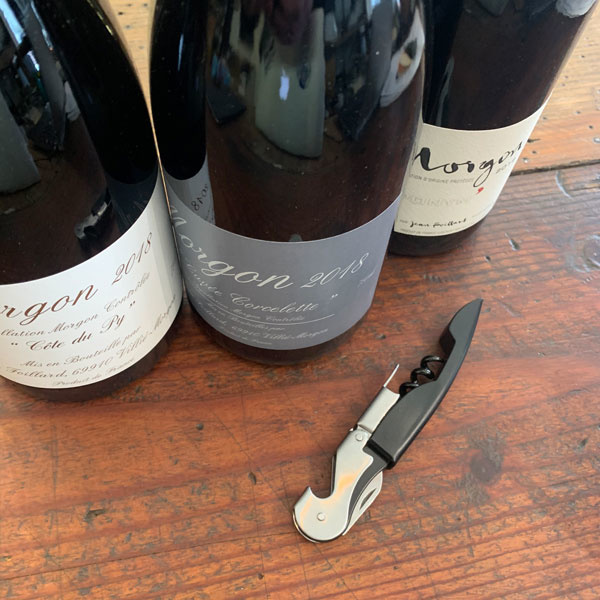 Jean Foillard Morgon 'Cote du Py' 2018
"The 2018 Morgon Côte du Py is showing very nicely, offering up a classy bouquet of raspberries and plums, mingled with hints of orange rind, violet and cardamom. Medium to full-bodied, deep and complete, with a fleshy but elegantly understated core and an expansive finish. Impressively integrated—indeed, it was only after spending half an hour with the bottle that I noticed that it's labeled at 14.5% alcohol—with powdery tannins and succulent balancing acids, it's another fine rendition of this iconic cuvée." 94/100 William Kelley End of May 2020, The Wine Advocate
The wine I am most familiar with, showing great purity and aromas of raspberry and plumb. Medium, there is some generosity on the palate, great depth. Showed class from the moment the cork was pulled until the last sip from the glass. 
Jean Foillard Morgon Eponym 2018
Shows a little more elegance and restraint than the Cote du Py at first glance, a subtlety that is really endearing. Fresh and firm on the finish, tasty and clean.